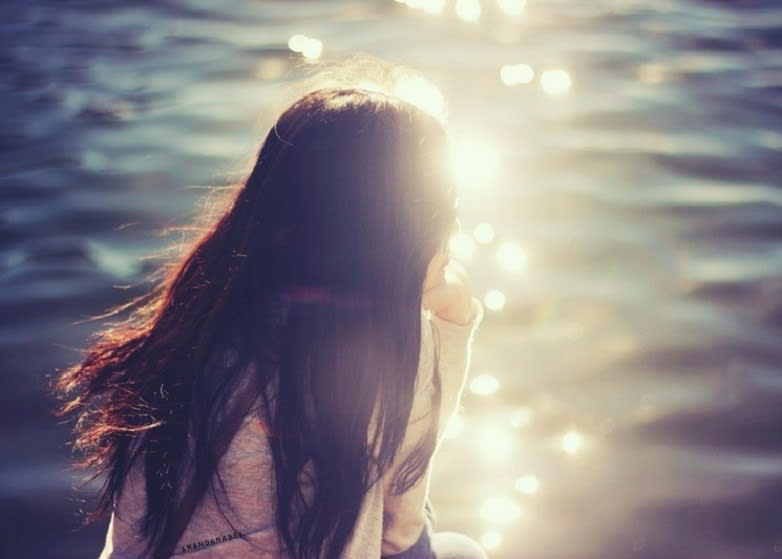 Written by Alanna Gardner, MFT
"But you can't get away from yourself. You can't decide not to see yourself anymore. You can't decide to turn off the noise in your head."
― Jay Asher, Thirteen Reasons Why
Part of going through the "Quarter-life crisis" is not only coming to the realization that life isn't what you expected but also how you and all of your baggage, bullshit, and behaviors effect your life. Changes impact us and we start to become more aware of how things not only effect us but the situations around us. We're mulling over our decisions more, we're thinking twice about current and past hookups, while arguments and tensions with others start to bother us a little more than they did when we were younger.
What is self-awareness?
Self-awareness, as defined by Merriam-Webster, is an awareness of one's own personality or individuality.  But put quite simply self-awareness is realizing you, both the awesome and cringe worthy parts, impact your thoughts, decisions, & actions. You start realizing some things that you were doing at 18 ain't really working at 25. You find yourself prioritizing your life because some things are just more important than others. Self-awareness is that "ugh" feeling you get after you messed up royally with your boyfriend/girlfriend or that ton of bricks that's been lifted off of your chest after you have difficult conversation. It's just accepting that you're accountable for the way your life turns out.
So how does one become self-aware?
Is self-awareness achieved through some meditation inspired moment? Do you have to experience a life changing event to become enlightened? For some, a hard-core session of bikram yoga or a loved one dying has paved the way to being self-aware but you don't have to have an "A-HA moment" to start thinking more introspectively.  Here are 3 ways you can become self-aware:
Honesty
Working on becoming incredibly honest with you is all you really need to get started on your epic journey of self-awareness. Being able to look at your life and situations and say "This was a good decision" or "I really have to change that" is truly a sign of maturity. If you can honestly look at yourself and say "I know I can do better than this…" as well as see the consequences of your behaviors, you're on the right path.
Accountability
This plays right off of honesty. You can be honest with yourself all day long but it doesn't mean a damn thing if you're not willing to hold yourself accountable for it. Being accountable means admitting you messed up, that your best wasn't good enough or that you need to make some changes ASAP. It's not doing something you really want to do because you know the end result won't be good. So as hard as this step can be you have to put your big girl and big boy draws on and be responsible for how you treat others but most importantly yourself.
Action
The last step in achieving self-awareness is action. Being honest and accountable for who you are and the way you interact with yourself and others isn't enough. In order to see changes in anything you have to actively work on them and it's no different when it comes to self-awareness. If action is setting time aside to be alone at the end of every day to reflect on where you could've done better, do it. If action means consciously thinking about the way you flip out on your parents and being mindful of how you speak to them the next time you talk, do it. If action means seeing a therapist to help you organize your emotional mess. DO. IT. Putting in the work, making a consistent and conscious effort to change is the only way you're going to get better and see some results from this self-awareness thing.
As simple as becoming self-aware sounds, it can difficult at times. You really have to be willing to look at all parts of you, especially the ugly parts, and make a conscious effort to improve yourself. It's not a comfortable thing to do but at the end of it all it's the right thing to do. TheUrbanRealist.com wants to know about some of your experiences with self-awareness and development. Comment below or email us your stories, we wanna hear from you!